January 09, 2005
Jump, Jive, & Groan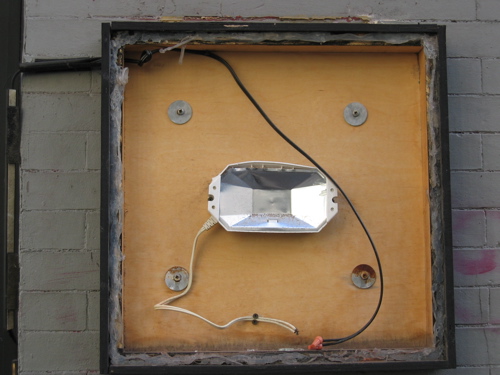 The cool thing about this whole likkle side-gig is we're forming personalities like a sports team. I get to be the overseas recruit moving into the clubhouse with a sackful of foreign quirks. And since I've also been the Giambi of the crew (just to mix metaphors), missing in action, I'm gonna make it up with a semi-epic post about a very epic group: straight outta Jo'burg, Mahlathini and the Mahotella Queens.
For this one we gotta go back to apartheid-era 70s South Africa. While the black power resistence there was at a high ebb, the pop sound of the townships was mbaqanga or jive. Songs were often more folky than explicitly political—everyone's gotta live. (State censorship played a role too, no doubt.) But it was as gritty as you might expect it to be.
Jive came in two speeds, fast and slow, kinda like LA rap in 87. The fast tunes were laced with swinging, swooping, usually female harmonies and delicately dancing guitar work in the upper keys. The slow ones took advantage of a style known as groaning--in which a basso male voice churns the rhythm forward.
Chronologically and developmentally, you can think of it like this...what bugalu and funk were to hip-hop in the Bronx, township jive was to kwaito and SA hip-hop.
Mahlathini was the best regarded groaner, and he usually worked with the Mahotella Queens, the best female vocal group. Mahlathini received top billing, but the songs don't evince that kind of bias at all. Thank Marks Mankwane and the Makgona Tsohle band. Mankwane was the guitarist who wrote most of the songs, and as a producer, he balances strong elements and ideas against each other for these compact pop marvels.
If you recognize this sound at all, it's due to, yikes, Malcolm McLaren, who came South jacking for MMQ's beats for his proto-hip-hop classic Duck Rock. (Yes, there's a whole article in that album alone, but for that you gotta buy the book!)
MMQ's "Jive Mabone" and "Thina Siyakhanyisa" (both examples of the fast style), for instance, became "Jive My Baby".
For more, check out this tight-ass post by Woebot. (Marks Mankwane is also the man behind the Cockerel Boys, FYI.) He cites mad gems there, including the Queens' "Umcolo Kawupheli", which happens to be a braggadocious piece about how can't nobody can fade their fresh style that will never die.
They recut the song in 1988 in a hot version produced by West Nkosi with a huge punctuating snare beat jacked back from Trevor Horn. Ah, but you'll have to go dig for that one...
Posted by Jeff at January 9, 2005 03:45 PM